Alsatian Ancestry Research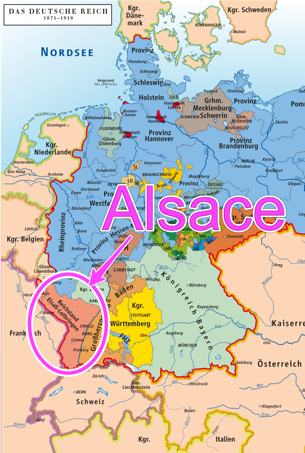 In the spring of 1898, at the age of just 14, my great-grandfather Henry Aberth left his hometown of Steinseltz in the German »Reichsland« of Alsace and came to America, destined for Ohio.
As a young Farmer in Ohio he met my great grandmother, Margaret Niess, who was also a German immigrant and who coincidentally came from the same area of Germany – the town of Hunspach in Alsace.
Henry and Margaret married in 1906, and in 1911 Margaret gave birth to my late grandmother, Selma Aberth.
Henry and Margaret led very interesting lives and achieved great success in America. However, this site is dedicated to researching Henry and Margaret's ancestors in Germany.
Actually, I've intentionally removed most records and information about family members born in America during the 20th century and later from this site – partially due to privacy concerns, but also because the focus here is our German ancestors in the Old World.
To the right (or below if you're viewing this on a phone), you'll find my grandmother Selma's »Ahnentafel«… a commonly-used genealogical device which happens to have a German name (it means "Ancestor Table"). To quote my Aunt Shirley who is an experienced and published genealogical researcher and who also introduced me to this type of table:
This chart gives data only on your direct ancestors and is used when space is limited. In this system, the person for whom the study is being made is listed as number 1. That person's father is number 2 and the mother is number 3. From that point on, all men are given even numbers and their wives will have odd numbers. Each individual's number is simply doubled to find their parents. Family names are capitalized. There will be gaps occasionally when names are not known. When a number is skipped, it means that those individuals have not yet been identified.
So the short table to the right (or below) represents all of my known direct ancestors in Alsace. Below is a graphical tree representation of the same data.
I'd like to give a very special thanks at this point to my cousin Lori, who is not only responsible for getting me interested in family research and genealogy, but who also did much of the research upon which the information on this site is based. THANK YOU, Lori!!!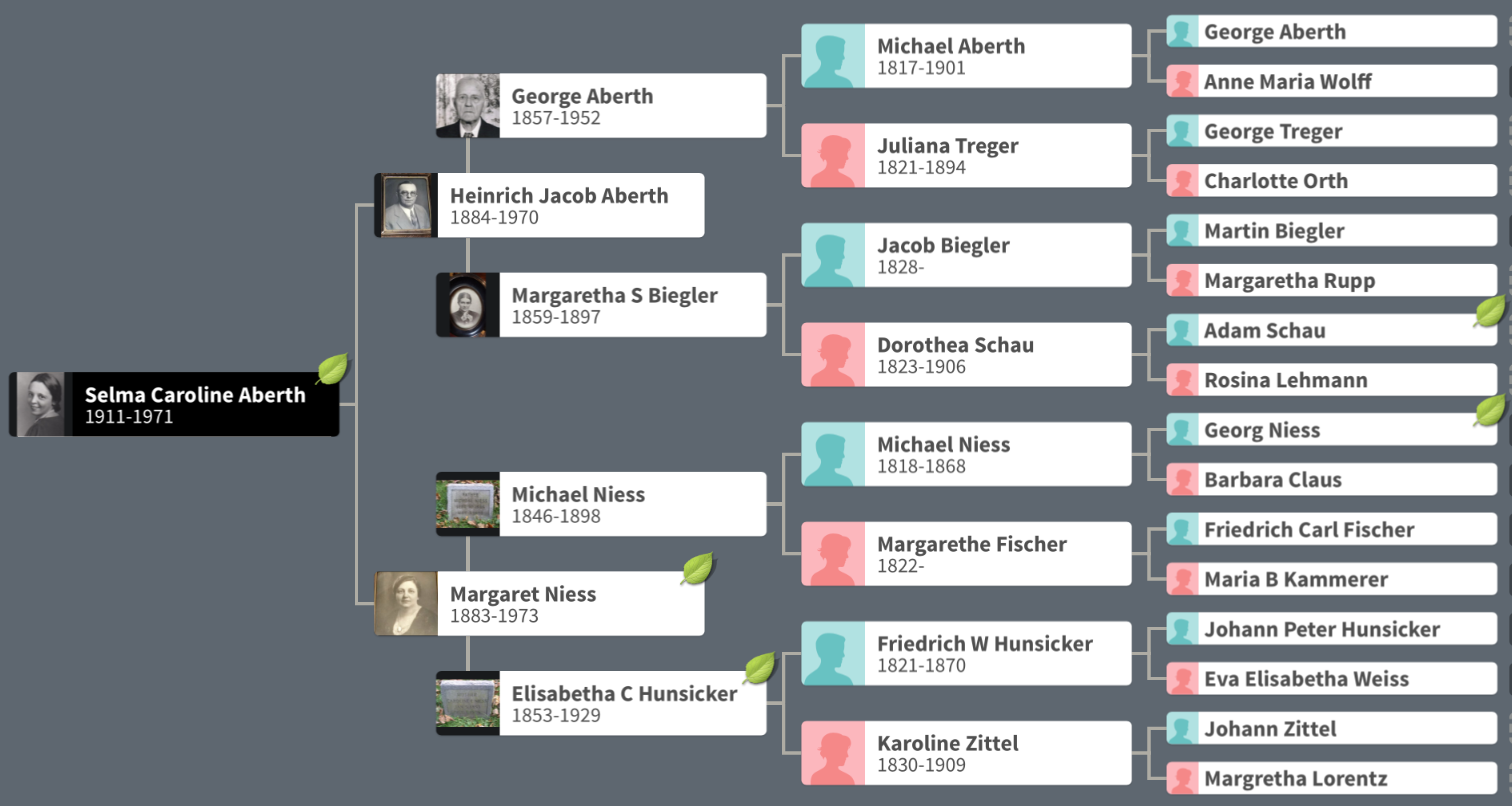 Open Source
This site also represents my attempt to clone some of the functionality found on Ancestry.com with additional features I've often felt were missing. Click on any individual's name in the Ahnentafel, and you'll be taken to their detail page where you can view their timeline, their close family relations, as well as images and translations of historical records in which they are referenced.
The source code for this site is available (minus all of my family information, of course) as an open source project on Github for anyone interested in hosting their own Ancestry clone. The site is built with Python, Django and SQLite.
Occupations
Pages
I've found Henry Aberth's Immigration documents. Here's the details.
Thanks to Lori's excellent family research, I think I've discovered a long-forgotten, yet interesting fact about our family heritage. Although maybe some of you knew about this already?
Here's what happened.
In 1931, at the age of 74, and having lived in America for 19 years, George "Großvater" Aberth wrote a sort of memoir titled »Erinnerungen und Erlebnisse!« ("Memories and Life Experiences!").
It seems that the village of Steinseltz took a local census about once every 5 years, including in the year 1885. At that time, Steinseltz was under German control, and there were four Aberth households in town. Two of them were inhabited by our direct ancestors.
Here's George Aberth's Household from the 1880 Steinseltz Census: